Our VFC Center has the Latest Treatments
For many couples, a fertility treatment center offering a range of IVF treatments represents their best hope of starting a family. Vejthani Hospital's VFC Center in Bangkok, Thailand offers a wide range of infertility treatments that together can offer you the best chance of conceiving. The first step in the in vitro fertilization process begins with a consultation at the VFC Center at Vejthani Hospital followed by fertility tests, a sperm analysis, ovary exam, and a complete physical examination of the hopeful couple. From there, we can suggest a positive path to follow and recommend IVF treatments that will give you the best chance of conceiving a child.
The demand for infertility treatments in Thailand is growing thanks to the variety of IVF treatments available and the rise in success rates. Vejthani Hospital offers a wide range of the most cutting-edge and successful treatments to give our patients the best chances of success.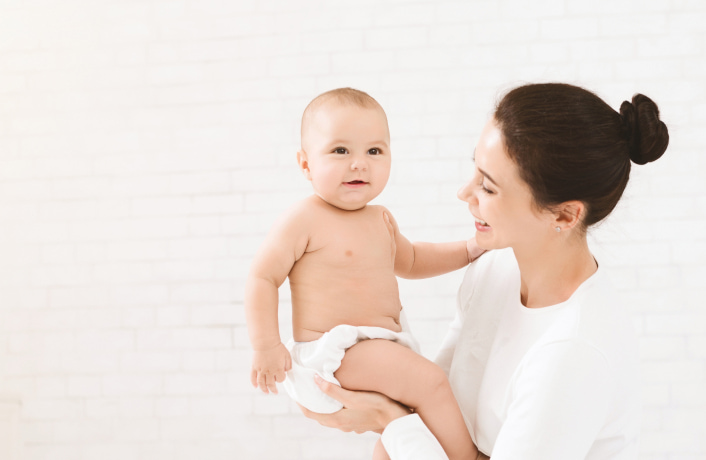 15 Years' Experience at VFC Center
Our VFC Center physicians are helping patients by providing a full range of medical services utilizing state-of-the-art assisted reproductive technology in Bangkok, Thailand.
Our qualified physicians and hospital staff at Vejthani Hospital are fully equipped with high-tech medical tools for the treatment and analysis of the many issues concerning pregnancy and reproduction.
Our world-class services are accredited by the JCI (Joint Commission International) for worldwide standards of medical and surgical care. Our highly-trained hospital staff and physicians offer you some of the best medical services and support available in Thailand.
Read More
Services
We offer a range of services that take into account all the issues surrounding conception. For patients who want to put off raising a family until later in life, but want to give themselves the best chances when they're ready, we offer surgical sperm removal, and egg and sperm freezing services. For patients who are worried about a lack of success in conceiving naturally, we can provide comprehensive infertility screening at our clinic. And for patients who want to safeguard the health of their child and are concerned about family medical histories and the possibility of genetic diseases, we offer preimplantation genetic diagnosis that can put parents' minds at ease.
All Services
Our Doctors
Vejthani Hospital has a team of the finest reproductive specialists in Thailand. We offer all our patients qualified and compassionate care and solutions to their conception issues using modern techniques and equipment.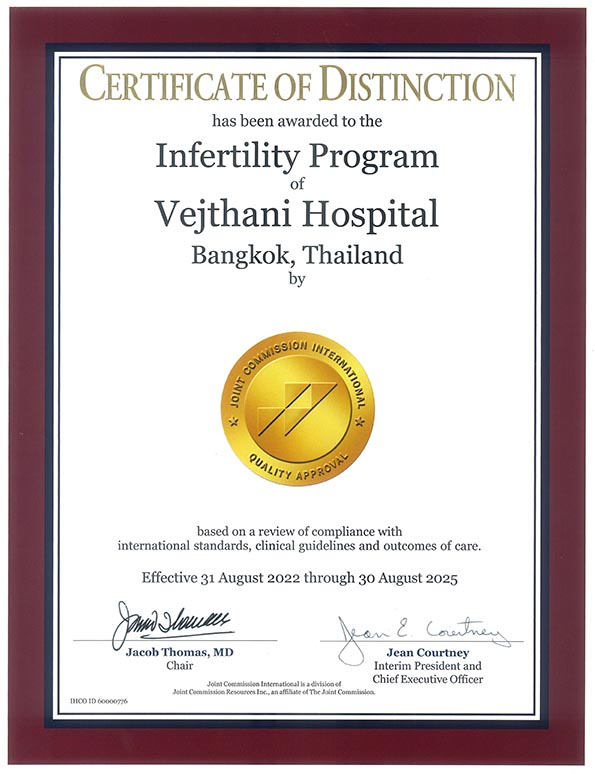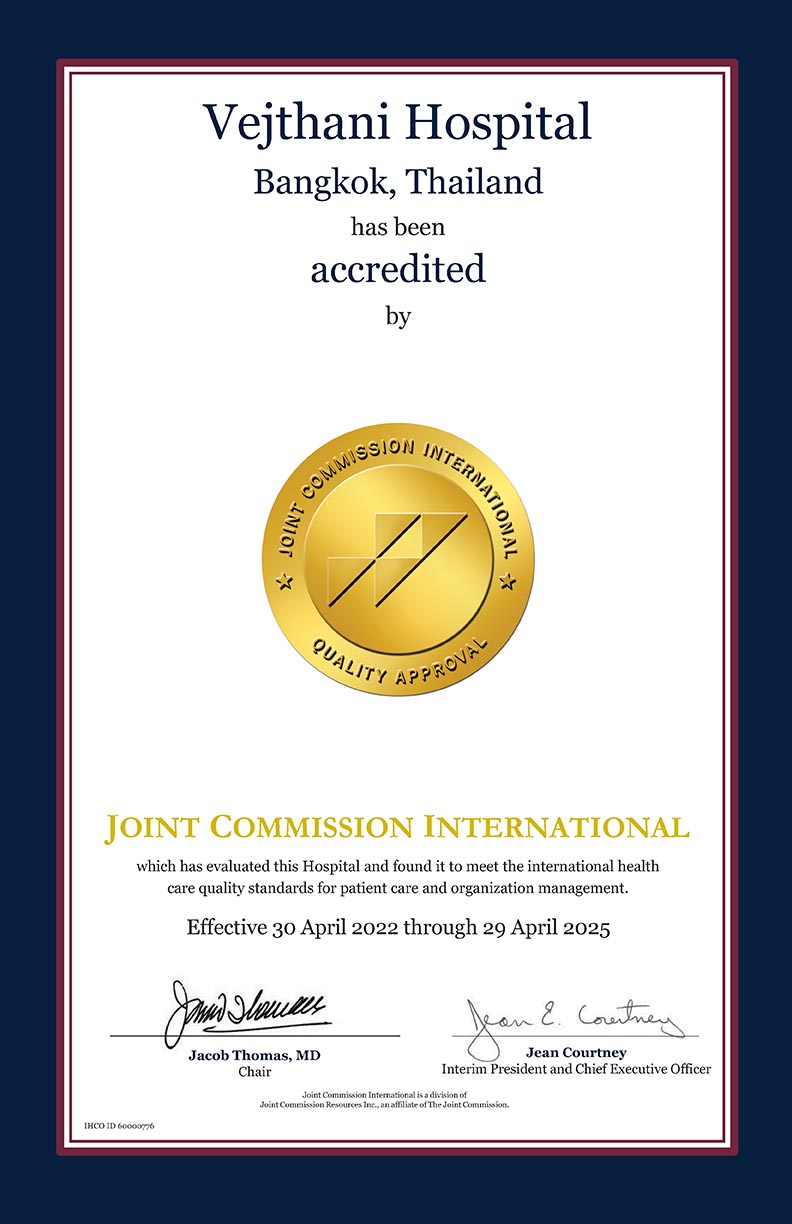 Patient Stories
Vejthani Hospital has helped many patients find success and happiness in starting a family over the past 15 years. You can join in their happiness. If you're facing conception issues, make an appointment for a consultation with the specialists at the VFC Center.
November 5, 2019

Today, Vejthani Fertility Center would like to share the interview of Ms.Siripan Saenaniko

November 1, 2019

Here is an exclusive interview with one of our success cases at Vejthani Fertility Center.

November 1, 2019

" Dr.Preeraya Jaideejalearn told us about her impression of having the twins and the o
All Patients stories
Health Article
Read our health articles about the different services we offer to treat various contraception problems at Vejthani Hospital.
September 26, 2023

Learn how certain behaviors can lead to infertility. Navigate the complexities and take p

September 26, 2023

Find out the best time and age for egg freezing to ensure your chances of being able to co

September 26, 2023

Bringing a new life into the world is a dream cherished by countless couples. However, for
All Health article
Special offer for

ICSI , IUI , Egg Freezing

Hotline : +6682-903-2035