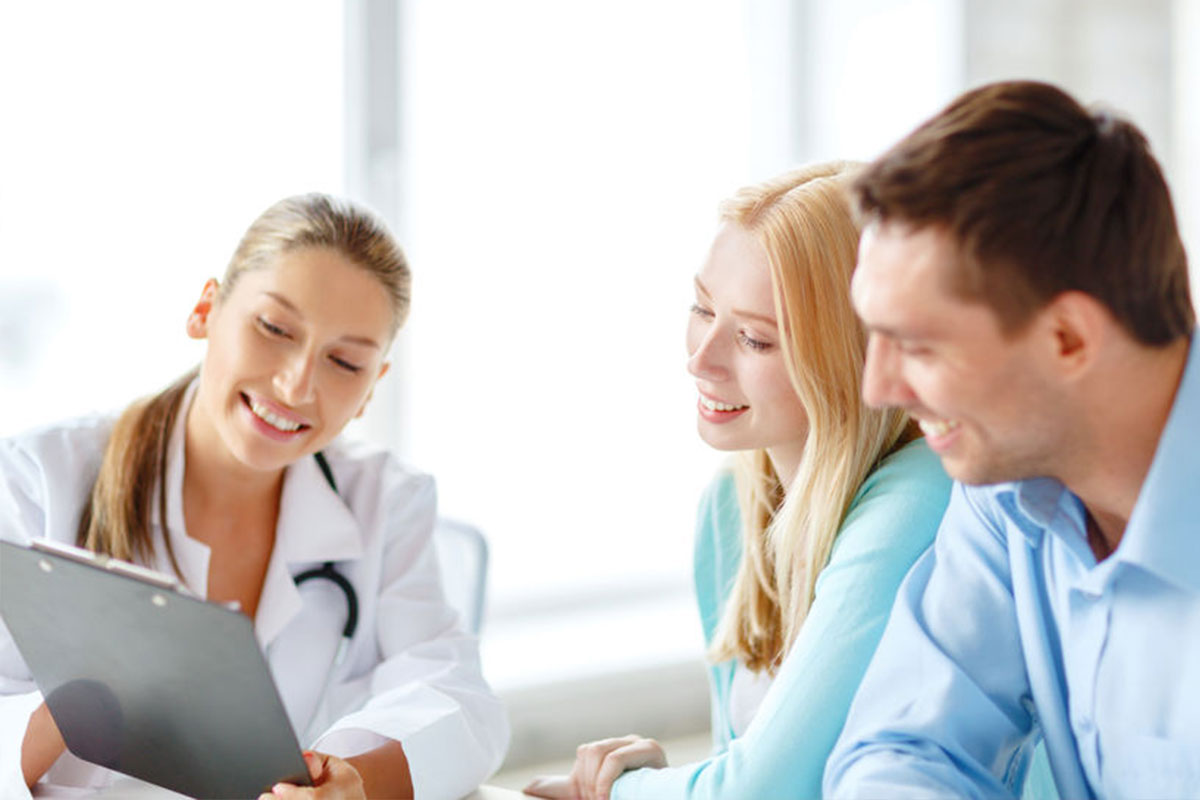 INFERTILITY SCREENING
The infertility screening offered at the VFC Center at Vejthani Hospital in Bangkok, Thailand, includes a look at your medical history, including family history, and also your spouse's history. A history of illness, drug therapy and surgery may be associated with infertility. The screening also looks at your history of monthly cycles , and your history of contraception and the use of lubricant during intercourse. Records related to stress disorders, reproductive system, hormones such as galactorrhea disease, hirsutism, male sexuality, and body weight changes are also taken into consideration.
Our Infertility check in Bangkok also includes a physical examination, including height, weight, arm length from end to end, distribution of hairs, development of the breasts, galactorrhea disease, a pelvic examination, a penis examination, as well as an examination of the size, shape and appearance of both testicles. The examination takes into account conditions including varicose veins in the scrotum and the opening of the urethra to detect the cause of infertility. The evidence can then be useful in the detection, analysis and treatment of:
Sperm analysis.
Abnormalities of ovulation by measuring the levels of hormones in the midluteal state.
The fallopian tubes to determine the factors of the cervix or the postcoital test to measure basal body temperature (or BBT chart) to determine the function of sperm, although there is no evidence of its effectiveness and it is no longer popular today.
Having a fertility test for couples performed at the VFC Center at Vejthani Hospital is the first step in proactively addressing conception issues. Depending on the results of your tests, we can create a customized fertility plan that addresses any problems found during the course of your tests.
Doctors at the VFC Center have a wealth of experience and training. We also employ the latest treatment innovations and equipment. We can treat your fertility issues using processes and techniques including:
IVF and ICSI including assisted reproductive technologies (ART) IVF, ICSI, Gift, PGD, IUI, ZIFT, Biopsy, and Blastocyst.
Surgical Sperm Retrieval: SSR
Freezing
Preimplantation genetic diagnosis
Intrauterine insemination (IUI)
One of the pieces of equipment that has improved the results we provide to hopeful parents is the EmbryoScope Plus. This embryo culture incubator offers a time-lapse system that allows doctors to select the most viable embryo for fertilization.
Before the EmbryoScope Plus, embryologists had to remove the embryo from the incubator to perform a number of brief evaluations on it as it developed at fixed points within a span of three to five days. This was done to assess the embryo's quality and rate of development, and improve the couple's chances of a successful impregnation.
With all the advances in the field of IVF and ICSI, couples with fertility issues have a much improved chance of starting a family with high-quality medical help. It all begins with a fertility test at the VFC Center at Vejthani Hospital. Make an appointment for a fertility test and consultation with our doctors today.