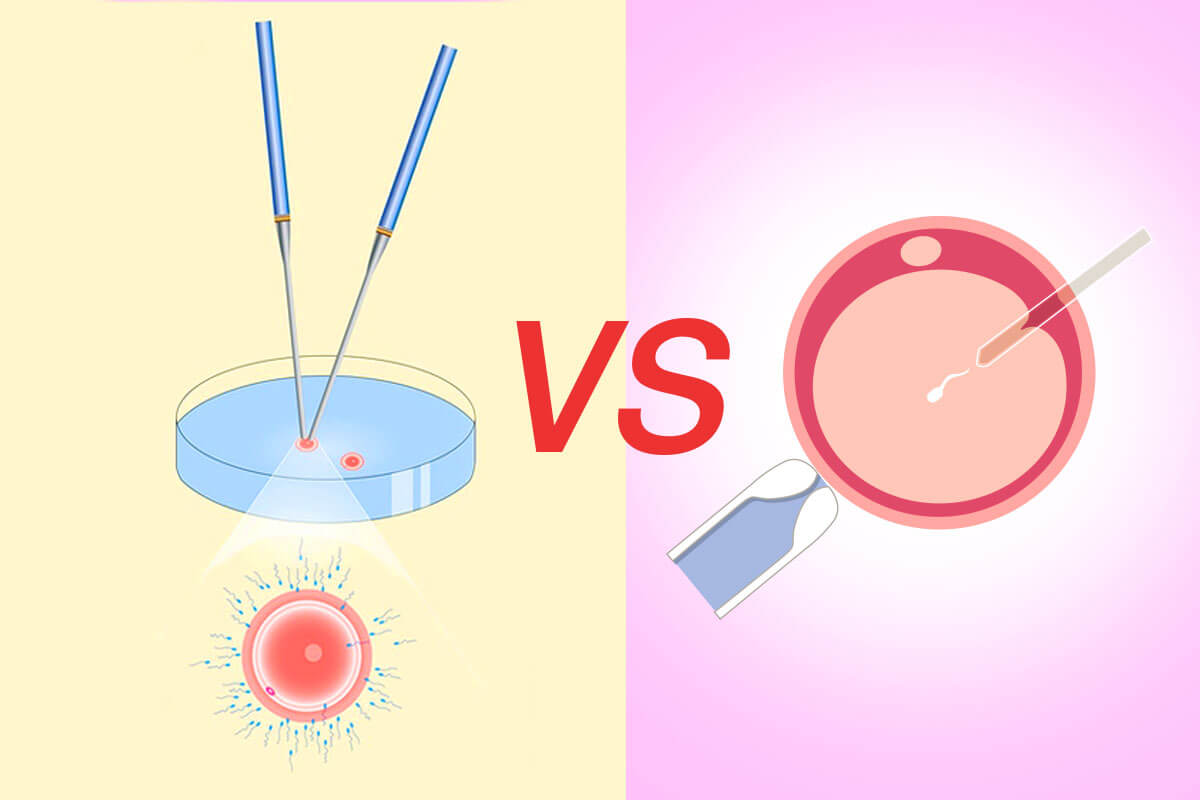 IVF/ICSI Treatment in Thailand
IVF vs. ICSI Treatment
VFC Center is one of the leading hospitals providing complete IVF and ICSI treatment of infertility problems in Bangkok, Thailand.
Fertility treatment and infertility treatment are both terms used to describe the treatment of the same central issue. The issue is trouble conceiving for couples wanting to start a family. Infertility treatments can help both men and women. For men, the treatments include surgical sperm retrieval and being able to choose the sperm that shows the most movement over the ones that move slowly or not at all. For women, assisted reproductive technologies include (ART) IVF, ICSI, Gift, PGD, IUI, ZIFT, Biopsy, and Blastocyst. The main difference between IVF vs. ICSI is in how the sperm fertilizes the egg. IVF takes more of a hand-off approach in that the egg and the many sperm are left to fertilize naturally, although they're outside the womb.
In ICSI a specific sperm is chosen for the motility it shows, or amount of movement it shows when compared against many others that appear sluggish or don't show any movement at all. The chosen sperm is injected into the egg. ICSI shows good results and helps reduce the known problems with natural fertilization, including sperm being unable to penetrate the walls of the egg, or eggs being fertilized by multiple sperm. In the latter case, this can lead to a multiple birth pregnancy when the egg divides and forms another embryo. Multiple births were a well-known side-effect of IVF when it was first being perfected.
VFC Center in Bangkok, Thailand offers all the advanced reproductive technologies a couple could want. Our fertility physicians can provide a full evaluation and treatment of fertility, infertility and pregnancy problems.
Our caring staff are aware of the stressful and emotional difficulties which affect couples dealing with the issue of having a family. All of the services at VFC Center are offered in a warm and friendly atmosphere with individual treatment plans. Our patients are our priority and supporting their needs for IVF/ICSI infertility treatment is one of our primary goals.
History of IVF
More than two decades ago, in an experimental procedure called in vitro fertilization (IVF), doctors joined a woman's egg and a man's sperm in a glass dish in a laboratory. For the first time, conception happened outside a woman's body. Nine months later, the first "test-tube baby" was born.
Today, assisted reproductive technology (ART) refers not only to IVF but also to several variations tailored to patients' unique conditions. Numerous procedures have been developed through the years as unique cases have arisen. The procedures became well-known because they showed repeated results in patients with the same type of conditions. These procedures are usually paired with more conventional therapies, such as fertility drugs, to increase success rates. Almost one out of every three cycles of ART results in the birth of a baby.
ART procedures and IVF/ICSI infertility treatments can be invasive and expensive, although IVF costs in Thailand may be considerably less than in other countries. Though no long-term health effects have been linked to children born using ART procedures, most doctors recommend reserving ART as a last resort for having a baby.
However, the best place to start if you're having trouble conceiving, is with a consultation at the IVF and ICSI treatment clinic at Vejthani Hospital in Bangkok, Thailand.